Husqvarna Electric Drill
---
Laurin Büscher
Prof. Martin Topel

Semester
Sommer 22
Master
Technisches Entwerfen
Contact
2021752@uni-wuppertal.de
The Husqvarna Electric Drill is a brushless 12V cordless drill designed for home and daily use in a hobby workshop. The intuitive design of the controls makes it easy to use, improving the efficiency of the user.
Inspired by Husqvarna's product range and motorcycles, the cordless screwdriver takes many design elements and integrates them into a functional design. The topographical pattern of the handle, which improves handling, and the flattened top edge, which simplifies vertical screwing, are just a few examples of how this design enables intuitive and precise work. The shape is inspired by nature, creating a special balance between soft transitions and hard edges.
This project was developed as a student project and not on behalf of any company mentioned.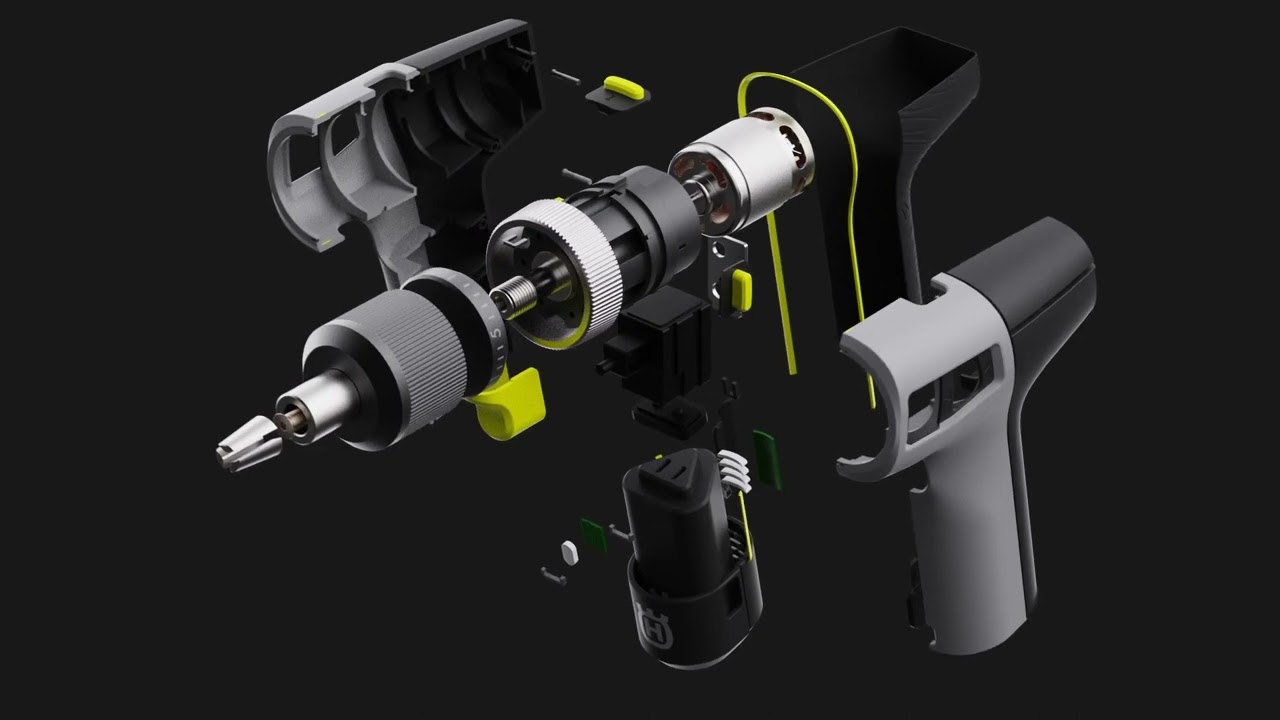 We respect your privacy!
Click the button to activate the video. Then a connection to YouTube is established.
YouTube ID: -0TQJilbNNA