ComfortDrill
Development of a cordless screwdriver for working in the garden
---
Sarah Trautwein
Prof. Martin Topel

Semester
Sommer 22
Bachelor
Technisches Entwerfen
Contact
sarah.trautwein@uni-wuppertal.de
The compact cordless screwdriver ComfortDrill was developed for people who value a functional and efficient tool for working in the garden. Particularly noteworthy is the special functionality of the combination of torque and gear shifting, which has been combined into one feature. The desired settings can be made by turning or pulling. This combination enables the user to operate the device quickly and intuitively.
The cordless screwdriver was also designed with good ergonomic handling in mind. The handle fits comfortably in the hand and all controls can be reached without having to reach around.
The shape of the cordless screwdriver is flowing, with taut surfaces. The basic colour tone is dark and neutral. Accents are set by the colourfulness of the operating elements and detailing. In this way, important functions are made recognisable to the user. Typical Gardena patterns and form elements are found in this design. These include the concave circular pattern in the grip area of the rubber coating and the turquoise Racetrack, which frames the ventilation slots. Among other things, these elements contribute to a coherent overall appearance.
This project was developed as a student project and not on behalf of any company mentioned.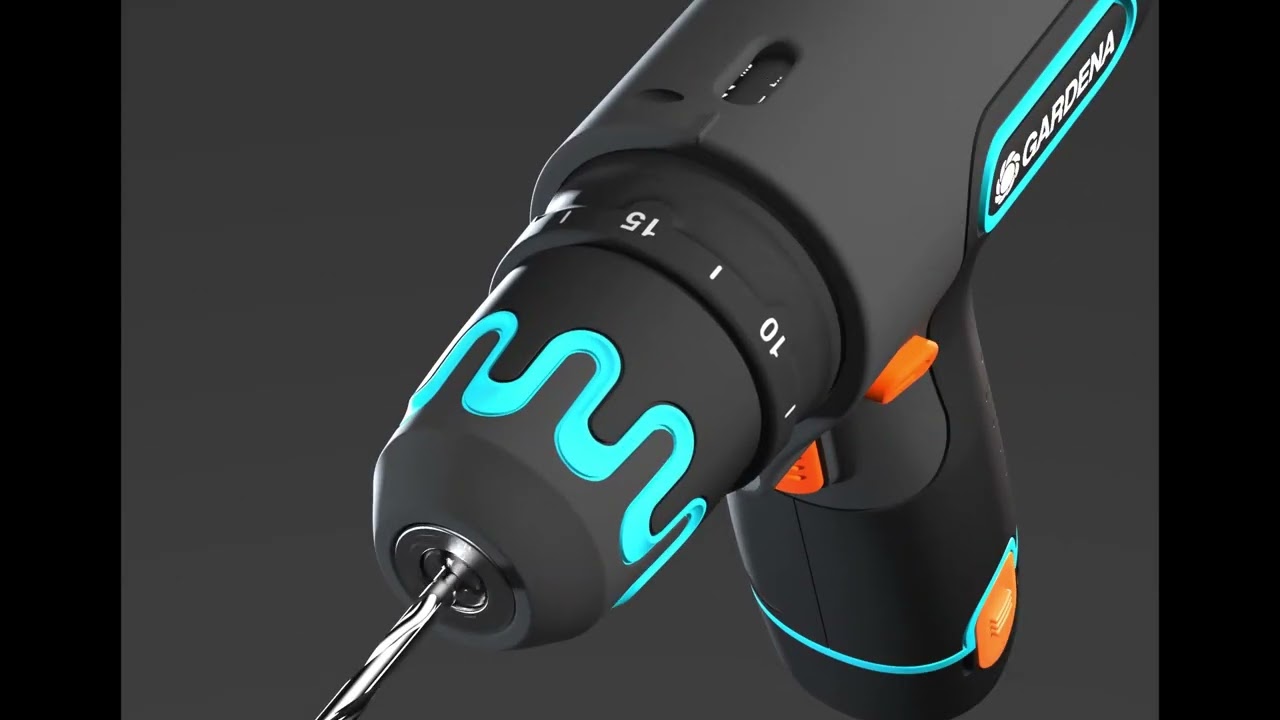 We respect your privacy!
Click the button to activate the video. Then a connection to YouTube is established.
YouTube ID: LAM9Dd_Z4bM