Mediculus Smart Glasses
Design of smart glasses that support and pro- tect medical staff in everyday life
---
Marie Ibach
Nick Wode
Prof. Matthias Schönherr
Dipl. Des. Volker Hübner

Semester
1 20/21
3
Formkurs
Contact
Marie Ibach
marie99.ibach@googlemail.com
Nick Wode
n.wode@icloud.com
nickwo.de
The Mediculus functional glasses are designed to support doctors and nurses in a medical context. Medical staff is often overloaded and under time pressure. It should be easier to assign patient data and digital support through algorithms – machine learning would already be possible.
By projecting it into the lens, information can be provided to the user more easily - similar to smartwatches. A laser scanner identifies the patient with the help of a QR code on documents or on the name tag on the bed. As a result, the glasses are connected to all of the patient's medical devices. Doctors can request help at any time or receive virtual support through a digital lexicon. A connection to the central monitoring of the hospital is also possible.
The magnetic connection on both brackets is used for charging and fastening accessories, which allows the glasses to be expanded even further. A face shield or a headset are conceivable here.
The contact surface on the nose is designed in such a way that it adapts individually to the user, so that the glasses can comfortably be worn for the entire day.
This project was developed as a student project and not on behalf of any company mentioned.
Marie Ibach: marie99.ibach@googlemail.com
Nick Wode: n.wode@icloud.com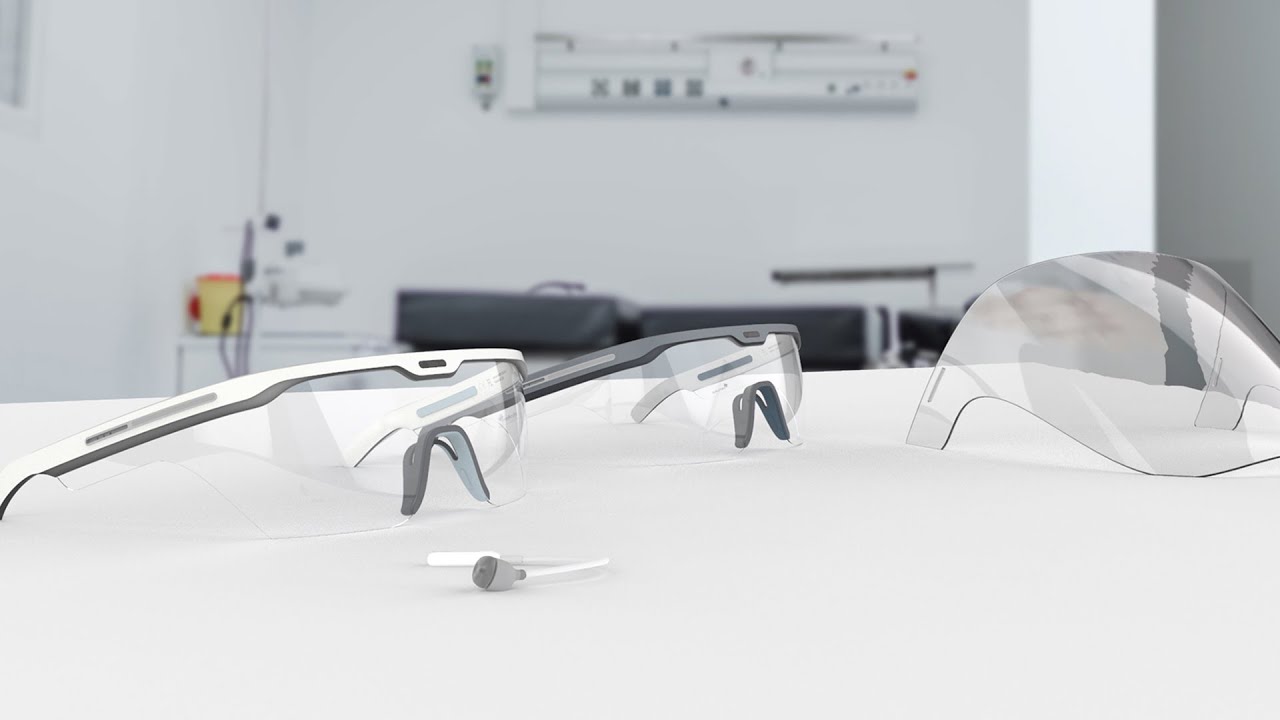 We respect your privacy!
Click the button to activate the video. Then a connection to YouTube is established.
YouTube ID: jQgWFbQumTk