Resilient Neighborhoods: participation of citizens in local initiatives
The goal of the project "Resiliente Quartiere" (i.e., "Resilient Neighborhoods") was to develop a platform that makes sustainable use of the synergy effects of local initiatives that became visible during the Corona pandemic.
For this purpose, we designed an installation in public space that visualizes the participation of citizens in local initiatives.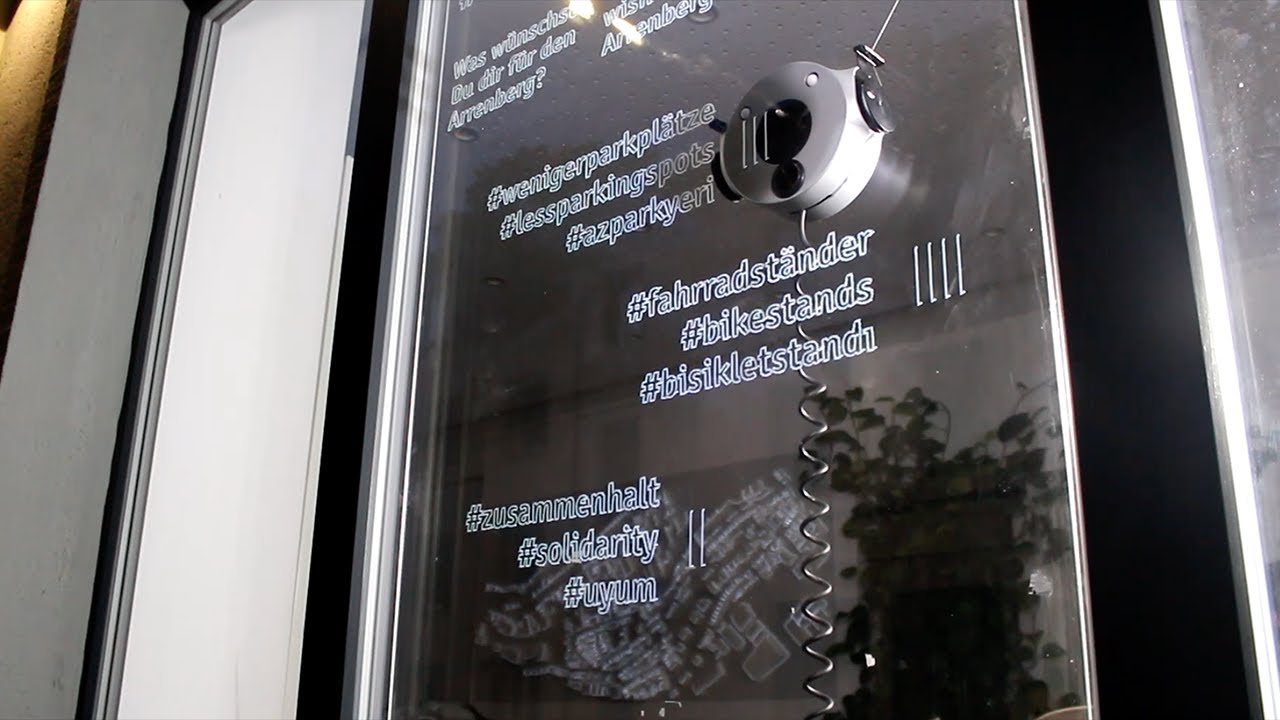 We respect your privacy!
Click the button to activate the video. Then a connection to YouTube is established.
YouTube ID: WtmSwrsUO-E
It looks like this: A drawing robot mounted in the display window of the neighborhood office of "Aufbruch am Arrenberg e.V." can be used to keep tally sheets - behind hashtags written in several languages: by "writing" a tally for each mention of the hashtag in the context of the campaign (such as "#bicyclestands #aufbruchamarrenberg" in connection with an Instagram or Twitter posting).
At the same time, a 3D projection on a scale model of the city of Wuppertal on the back wall of the neighborhood office shows how local initiatives, once networked, develop synergy effects.
This was a consortium project involving the Industrial Design Department of the University of Wuppertal and Aufbruch am Arrenberg e.V.. The project was carried out under the direction of the Wuppertal Institute.
Project duration:
06.05.2020 - 06.06.2021
Funding Body: German Federal Environmental Foundation (DBU)
Project Management: Wuppertal Institute for Climate, Energy and Environment gGmbH
Total volume: 50.000 €
BUW share: approx. 20,000 €