TERA Sport- und Funktionsbrille
---
Nadia Reski
Ines Reutter
Prof. Matthias Schönherr
Dipl. Des. Volker Hübner

Semester
1 20/21
3
Formkurs
Contact
nadia.reski@gmx.de
"TERA" are the smart glasses for those, who like to hike.
One of the poduct's main features, is navigation. The quiet looking but robust projector offers the sight to relevant information – all the time or whenever needed. Distance to next destination, weather and hight for example, can be called up. Due to those informative insights, hiking can be considered as adventure with TERA.
The glasses contol is situated at the here intended, embed field. Different actions can be run intuitively, by swiping or clicking the touch-surface. The nose piece as well as the ends of the glasses temples are made of non-slip rubber, which offers comfortable wearing, even for longer periodsof time. The silicon strap can be taken off, but guarantees a safe hold on the back of ones head. The glasses design is robust and sporty, but gentle at the same time and therefore perfectly fits info its situated context.
This project was developed as a student project and not on behalf of any company mentioned.
---
Nadia Reski: nadia.reski@gmx.de
Ines Reutter: ines.reutter@web.de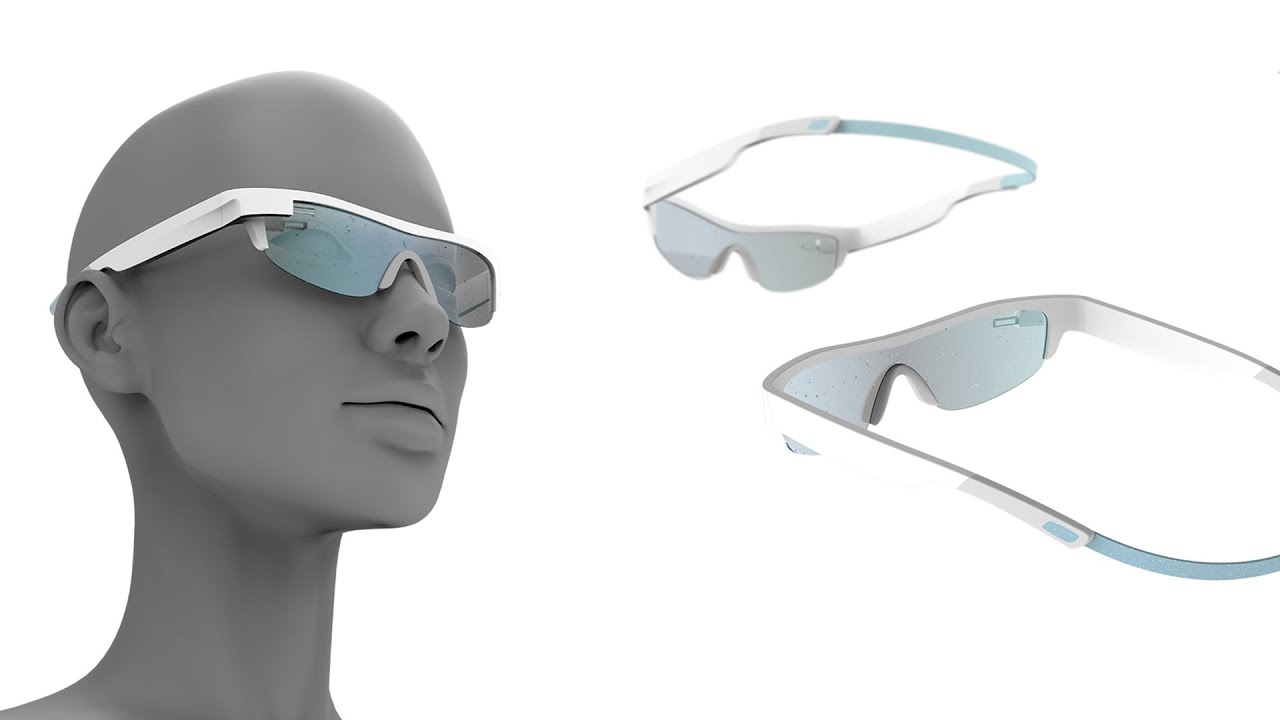 We respect your privacy!
Click the button to activate the video. Then a connection to YouTube is established.
YouTube ID: cetsPgXoev4