Sharing Screw Driver 12
---
Lisa Sonntag
Prof. Martin Topel

Semester
Sommer 22
Bachelor
Technisches Entwerfen
Contact
2025715@uni-wuppertal.de
The Sharing Screw Driver 12 is a 12 volt cordless screwdriver from DHL.
The cordless screwdriver is available via a sharing system and can be borrowed via DHL and picked up or delivered to packstations if required, for example when buying new furniture, when moving or for planned manual work. The company's existing infrastructure makes DHL the ideal provider for this.
The cordless screwdriver is of high quality, easy to use and thus guarantees a long service life even with frequent use and transport.
It is supplied in a compact charging station with ten different bits and two batteries that can be charged in the transport box, thus enabling long-term use.
The cordless screwdriver is kept in the standard DHL colors and convinces with a simple, timeless design with clear lines. The clean design also enables easy cleaning, which means that the product is still in good condition even after it has been borrowed several times.
This project was developed as a student project and not on behalf of any company mentioned.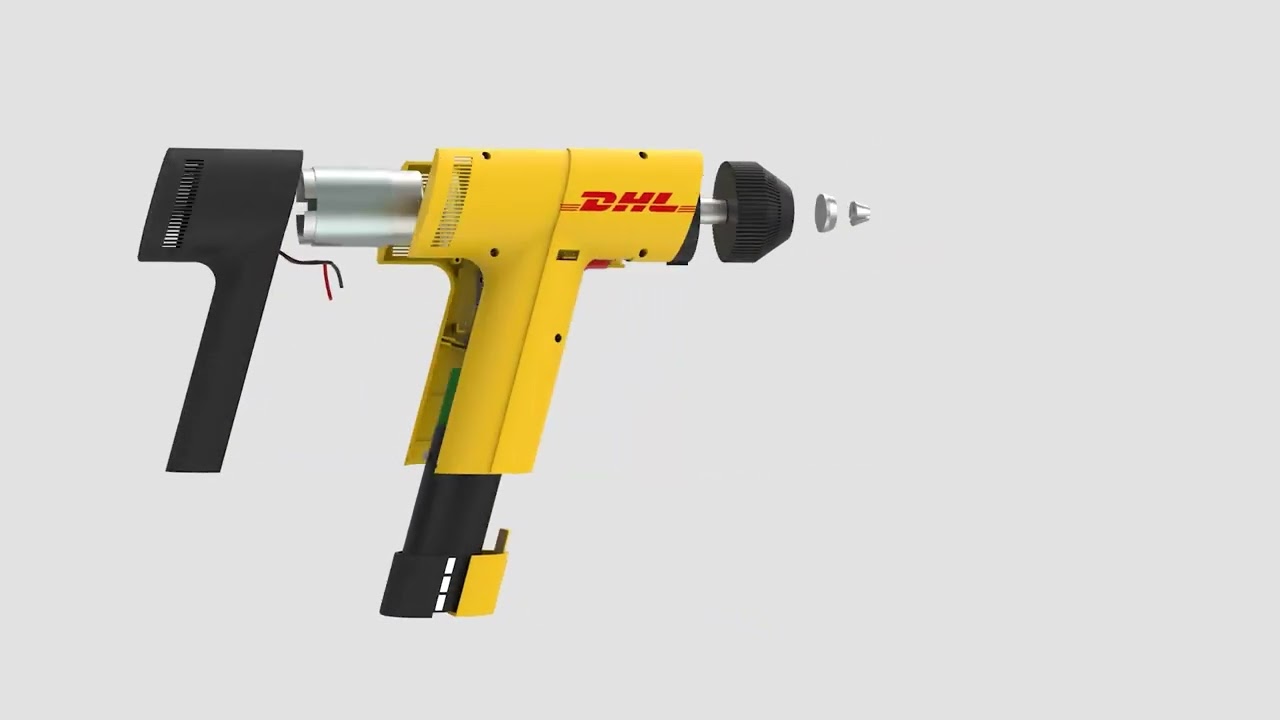 We respect your privacy!
Click the button to activate the video. Then a connection to YouTube is established.
YouTube ID: da03jSklfWc