Cambia Homeoffice Sideboard
---
Lisa Schröder
Prof. Gert Trauernicht
Prof. Andreas Kalweit
Prof. Dr. Fabian Hemmert

Semester
1 20/21
3
Visionlabs
Contact
1842850@uni-wuppertal.de
Home office probably is the most important trend in work environment, not only because of the COVID pandemic. More and more people work from home frequently. But this does not always bring benefits. If you do not have a lot of space, home office can be very stressful. CAMBIA is a sideboard especially for the use case of working at home. It is perfect for those, who do not want an extra working desk or just cannot have one because of the lack of space.
The tabletop can be turned out by 90° to enable or hide the access to the work features. When it is closed in home modus it is easily integrated in every living room thanks to its homelike look. In office mode you gain access to extra storage, electrical connections, a whiteboard and to height adjustment. The sideboard can be lifted by LINAK driving systems. You can choose from 65 cm to 95 cm to get an ergonomic working height. This allows CAMBIA to be used by schoolchildren as well as tall adults.
When work is done you can store your working materials quickly and hide it by closing the tabletop. Then you can focus on your free time completely undisturbed.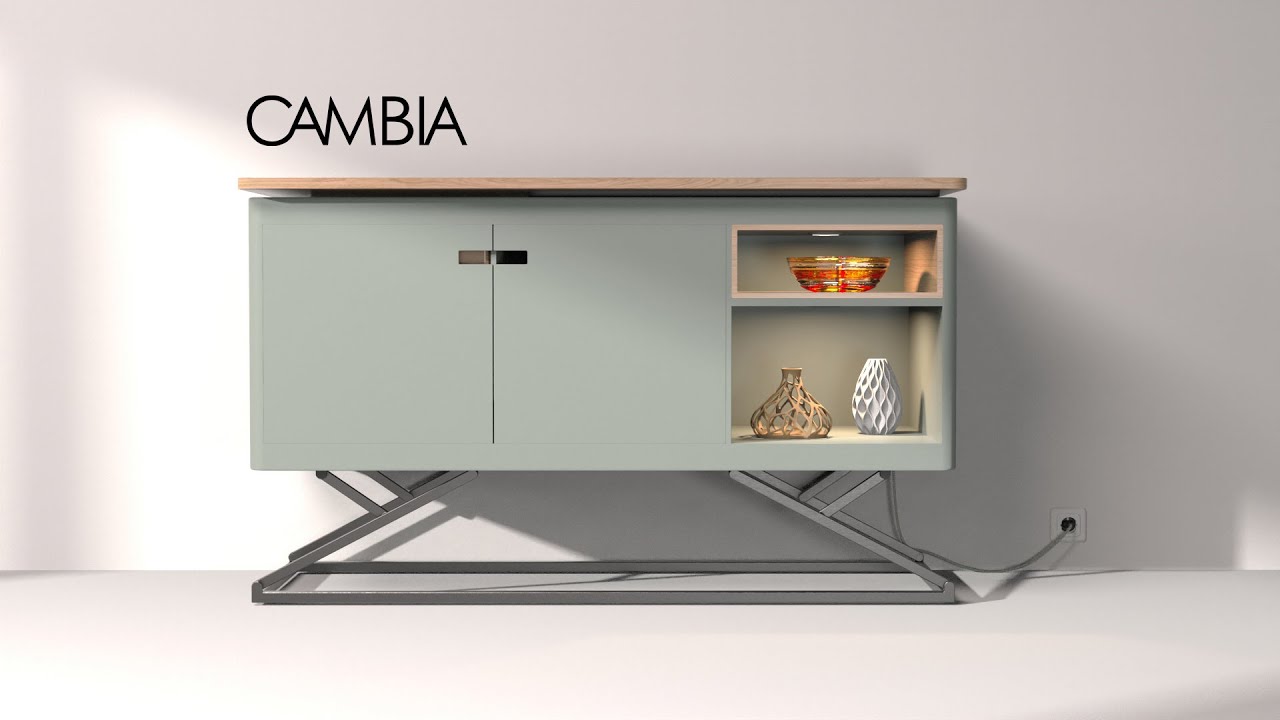 We respect your privacy!
Click the button to activate the video. Then a connection to YouTube is established.
YouTube ID: ANloooPWN4Q