Thermostift
---
Lea-Marie Loncaric
Prof. Gert Trauernicht

Semester
1 20/21
3
Stegreifentwerfen
Contact
lea.loncaric1@gmx.de
Thermostift is a clinical thermometer for contactless measurement of temperatures. This is done with the help of infrared technology. The thermometer is suitable for both private and professional use.
The stripped-down concept facilitates the transport of the thermometer. It also takes up hardly any space in the drawer. The removable cap protects the sensor from dirt, sharp objects or water. The pen-like design of the clinical thermometer provides a familiar feeling during use.
The system is clearly laid out, so that even older men and women can easily handle it. The light helps to maintain the correct distance to prevent incorrect measurements.
This project was developed as a student project and not on behalf of any company mentioned.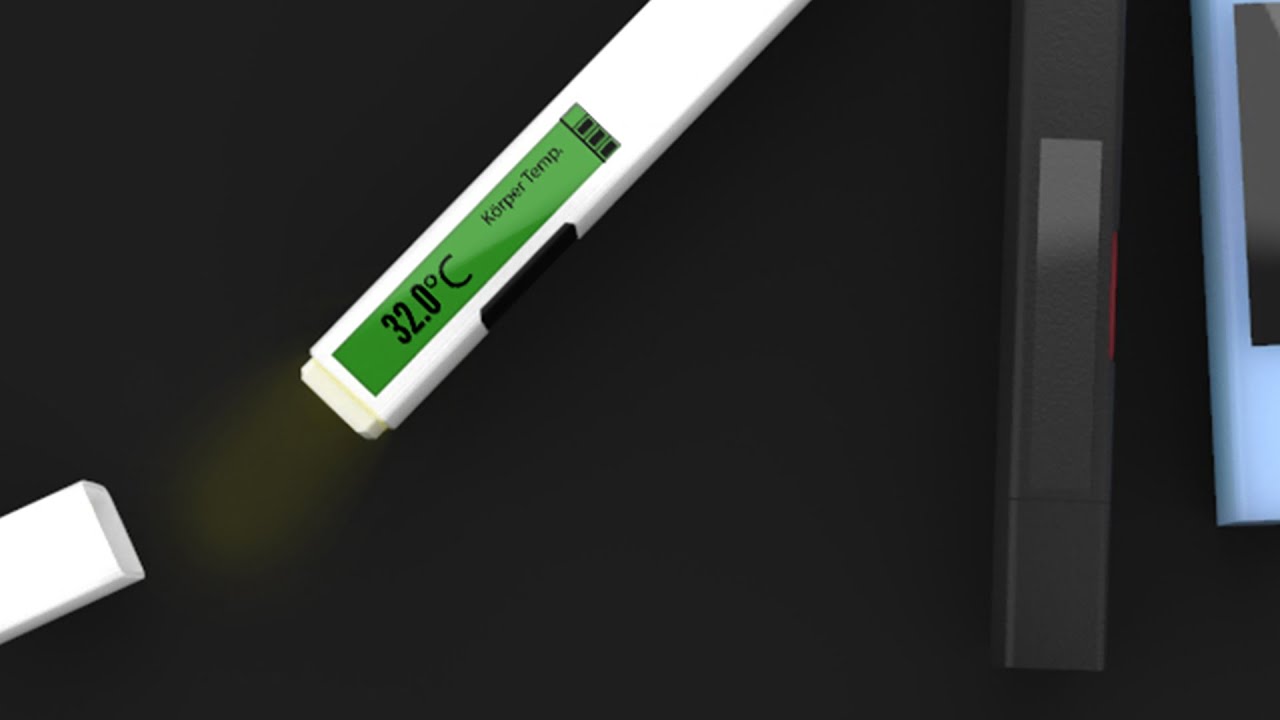 We respect your privacy!
Click the button to activate the video. Then a connection to YouTube is established.
YouTube ID: hvcOI8t15xQ